1971 300SEL 3.5
VIN: 109.056-12-3899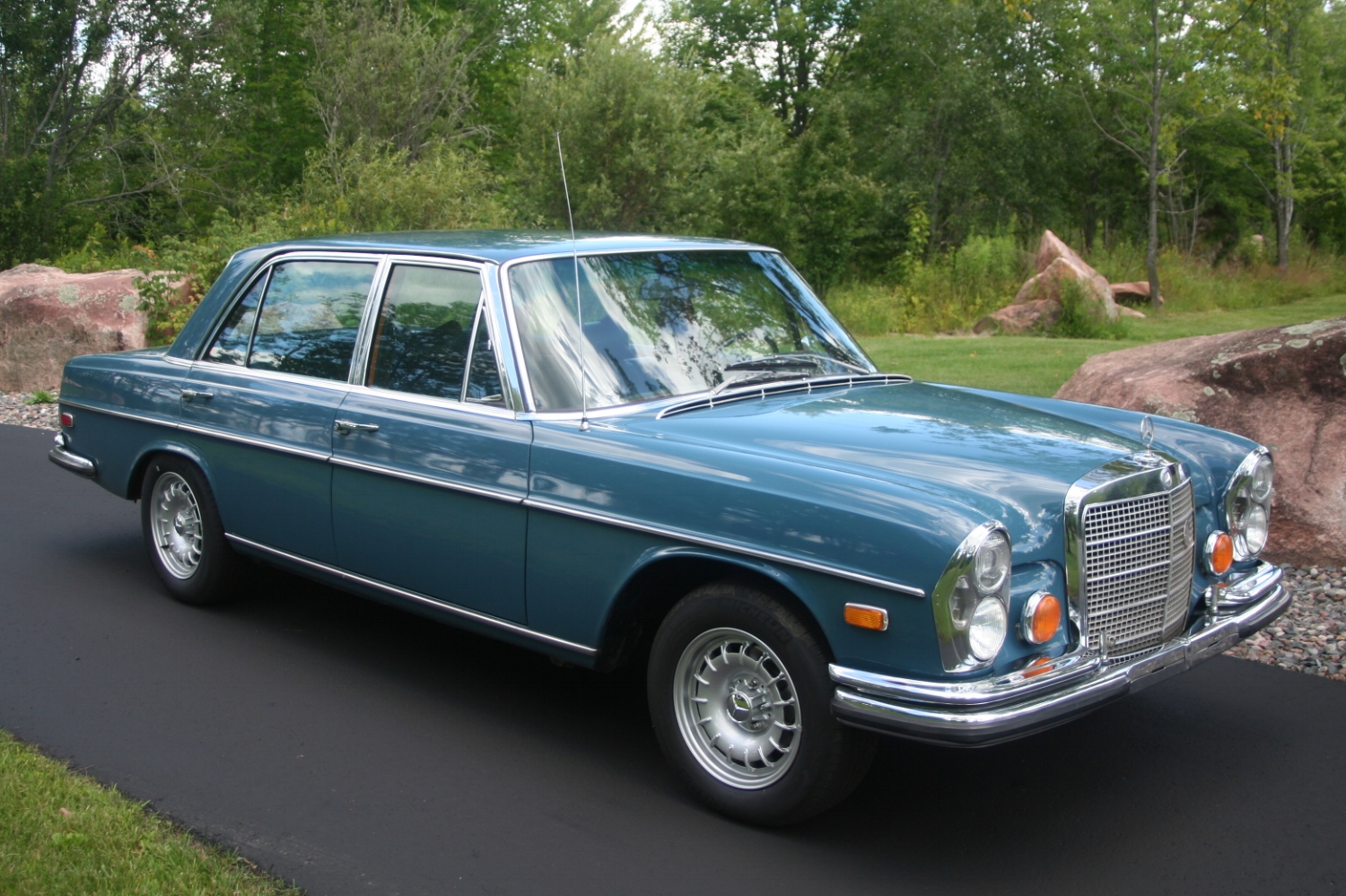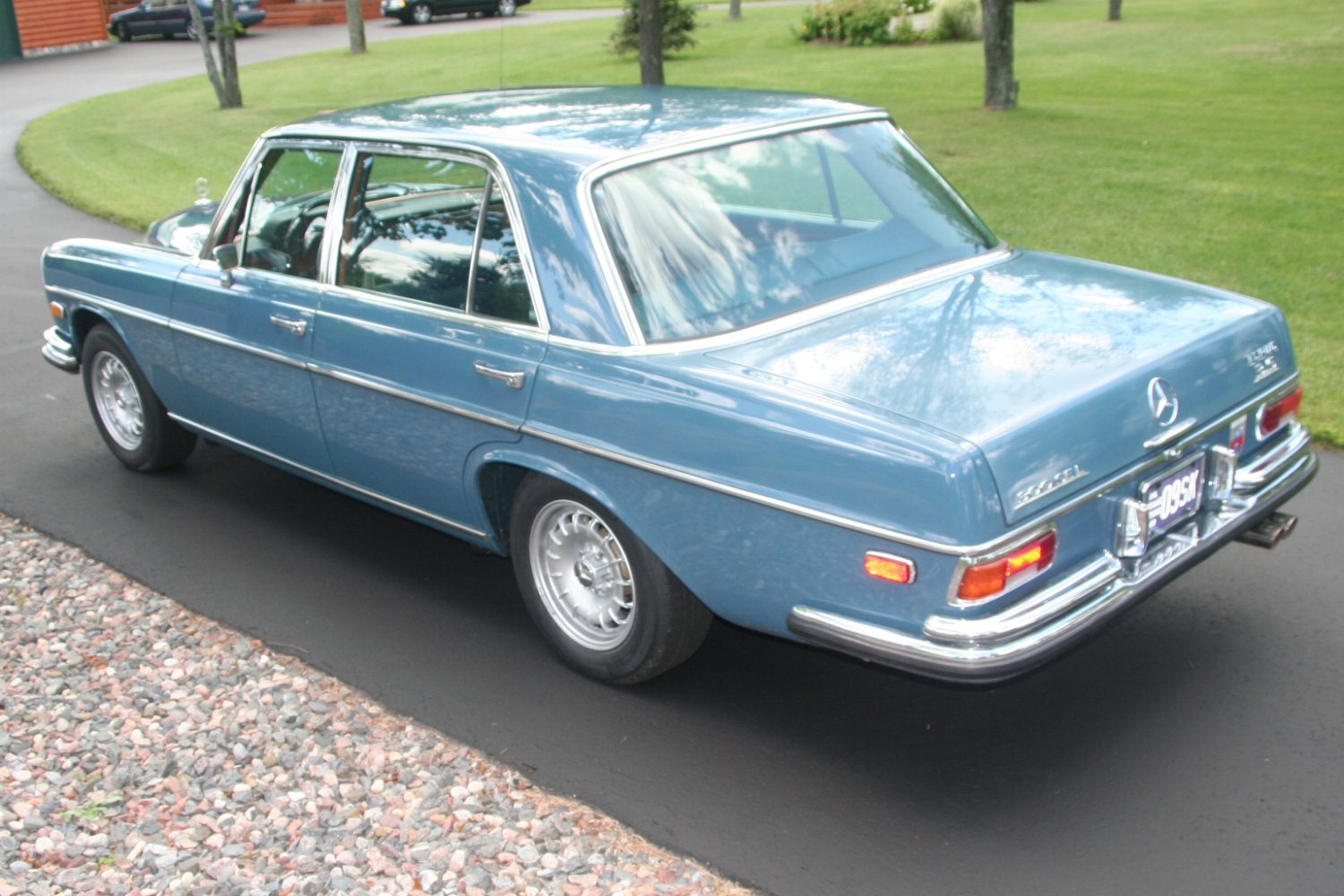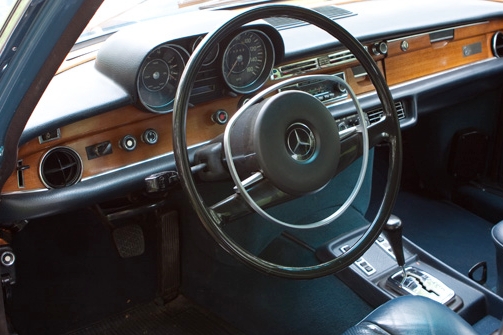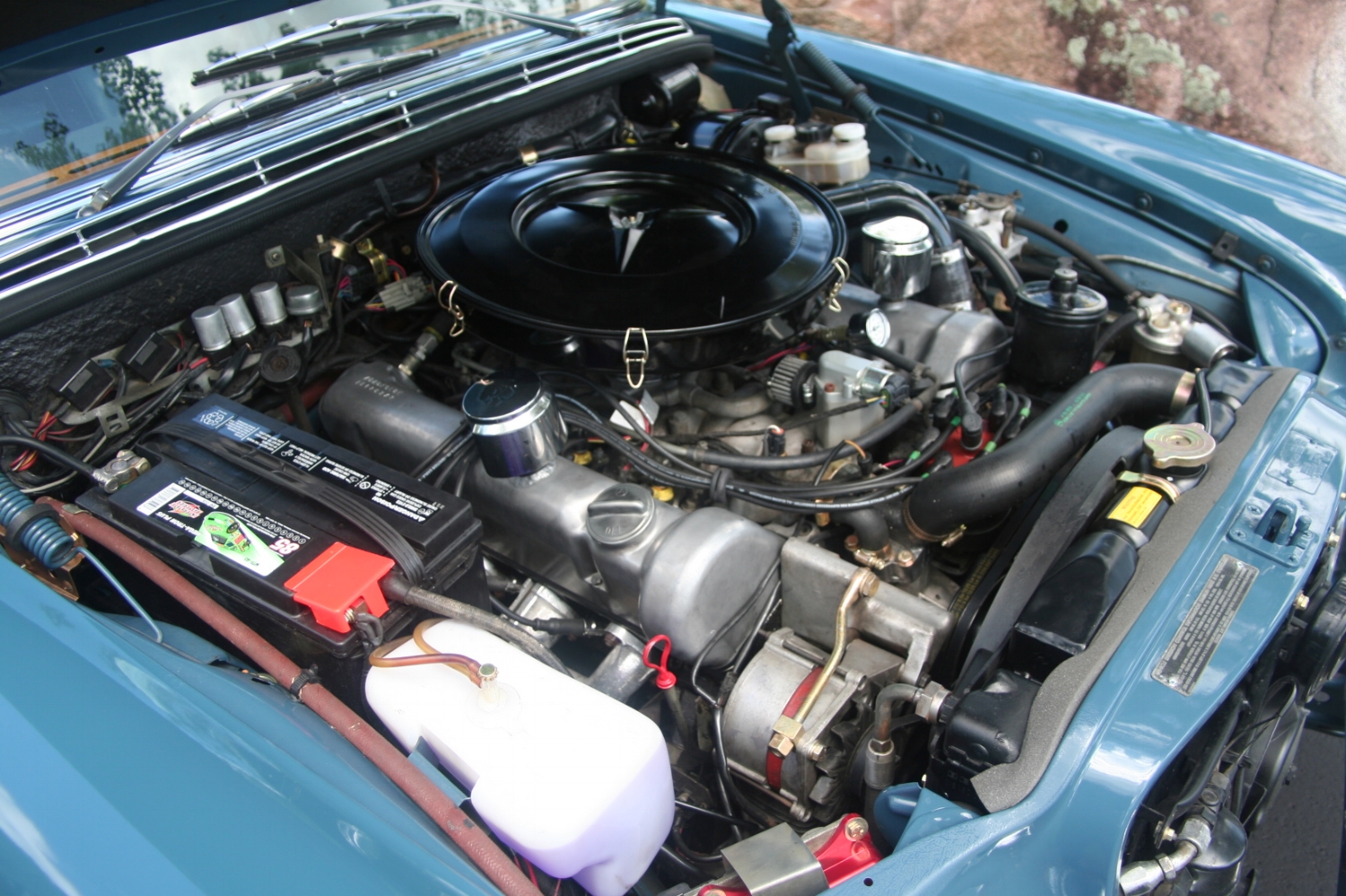 75,831 Miles

Computer Card

MB350 Medium Blue

Blue Leather Interior

Striped Walnut Wood Trim
The windshield sticker shows last inspection of 03/78. For the last 40 years this Mercedes Benz has been in climate controlled storage. This one owner 300SEL 3.5 is being transformed into 2008 technology with computerized fuel management and a turbo installation under the car in front of the rear axle (preliminary photos in our gallery will give you an idea how the turbo installation has been done).

The technical restoration will include a completely rebuilt front axle and a rear axle upgrade from the stock 3.69:1 ratio to a completely rebuilt 3.12:1 limited slip rear axle. New is a 100 liter gasoline tank, fuel pump, 15 inch MB Fuchsfelgen mag wheels with MXV4 205x65x15 Michelin tires and new center-vented discs for the front and rear axle.

At this time the dyno-test shows a 55 HP increase at 4 lbs. of boost. When axles and new wheel package is installed we will test with 8-12 lbs. of boost and be able to certify the power gain that we have achieved with a clean running engine - documenting emission output at around 1% CO without CAT.