1977 450SEL 6.9 El Benz
VIN: 116.036-12-000959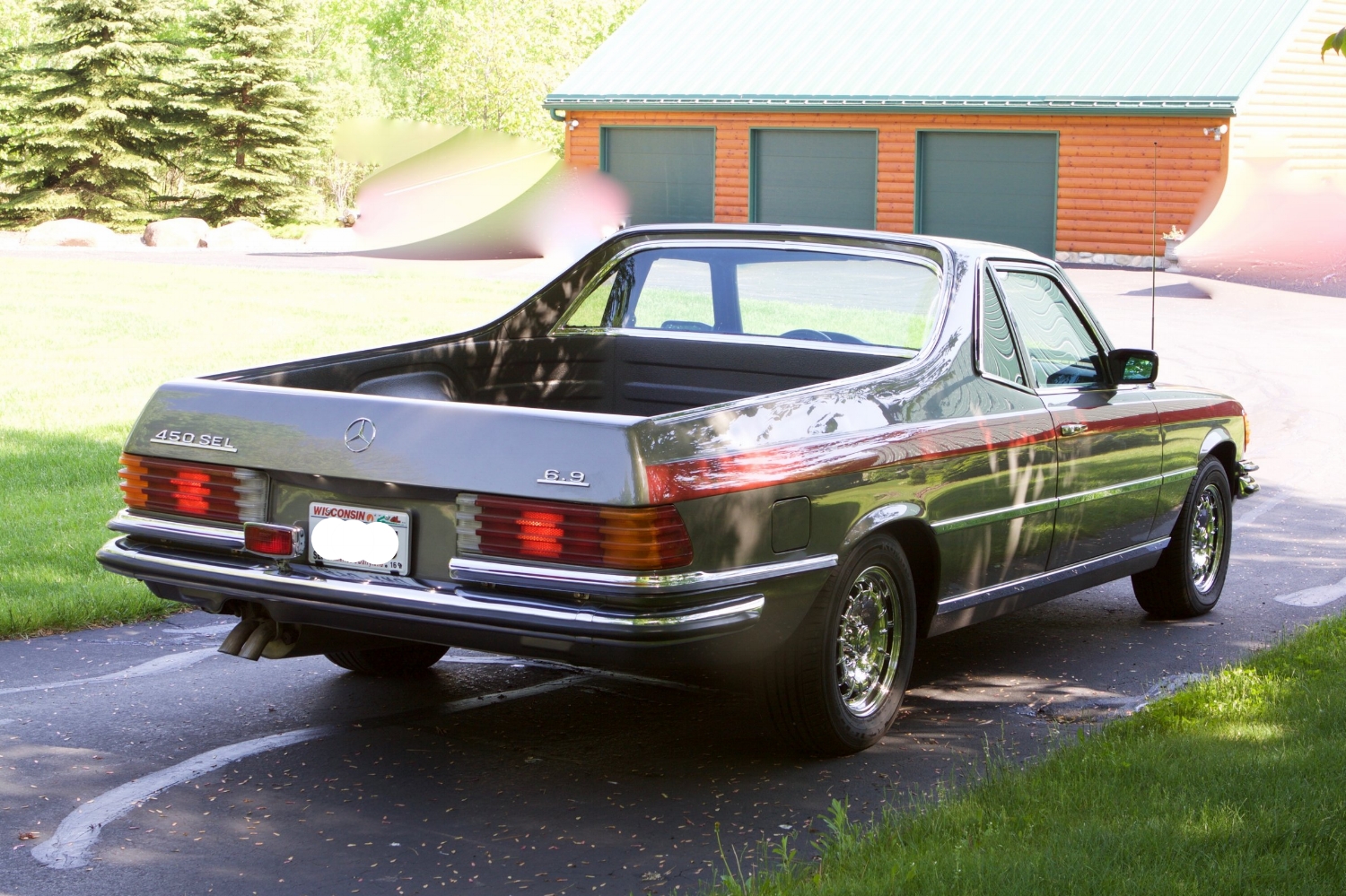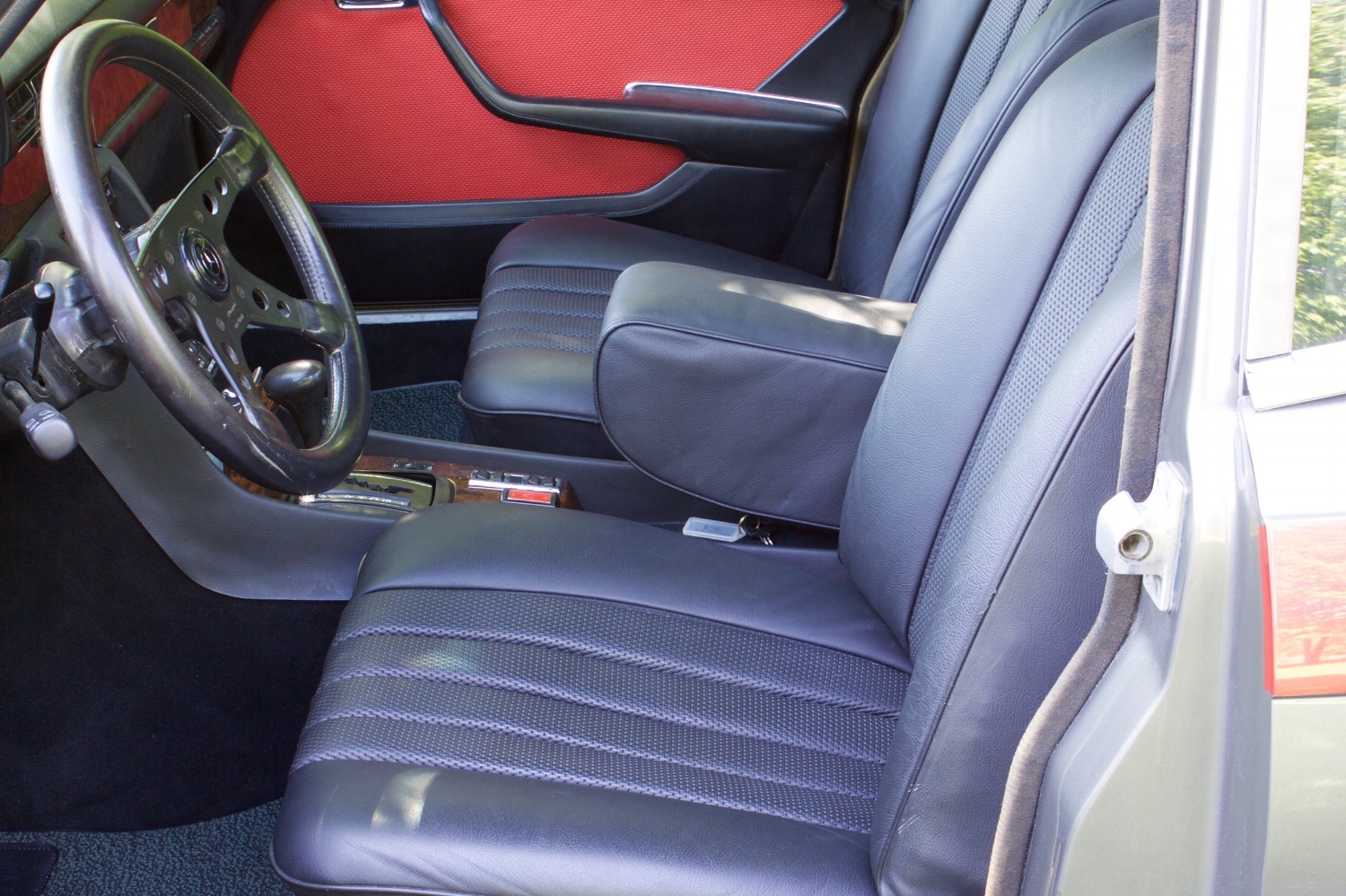 MB172 Anthracite Metallic

Black Leather Interior

Burl Walnut Trim

Computer Cards
Bought this 450SEL 6.9 in 2014 in Milwaukee, WI. It wasn't running so I trailored it home and started to restore.

The Chevy El Camino tub in the rear was in "like-new" condition; the welding of the rear door, curved rear window had been done in a hurry and not very well. The seats presented a problem since they would not allow access to get behind them.

Jeff Dalton got to work on the needed part re-welding, fitting the rear glass better and installing reclining front seats out of a MB111 coupe. Greg Kaetterhenry Auto Body did the paint work.

Some of the updates & improvements made:

~ Four rebuilt hydraulic shocks
~ New chrome moldings
~ New 15X7 chrome-plated MB mag wheels with new Michelin tires
~ New stainless steel exhaust system
~ AMG sport steering wheel
~ New european halogen headlights
~ Dual trumpet air horn
~ Five new suspension pressure cells

It joined the 600 Benzamino and El Benzo family as the 'El Benz'.

El Benz made its first cruise in 2015 to Savanah, GA. We joined the Lode Fest of the Mercedes Benz M-100 Group Meet.