1966 600 Benzomino
VIN: 100.012-12-0450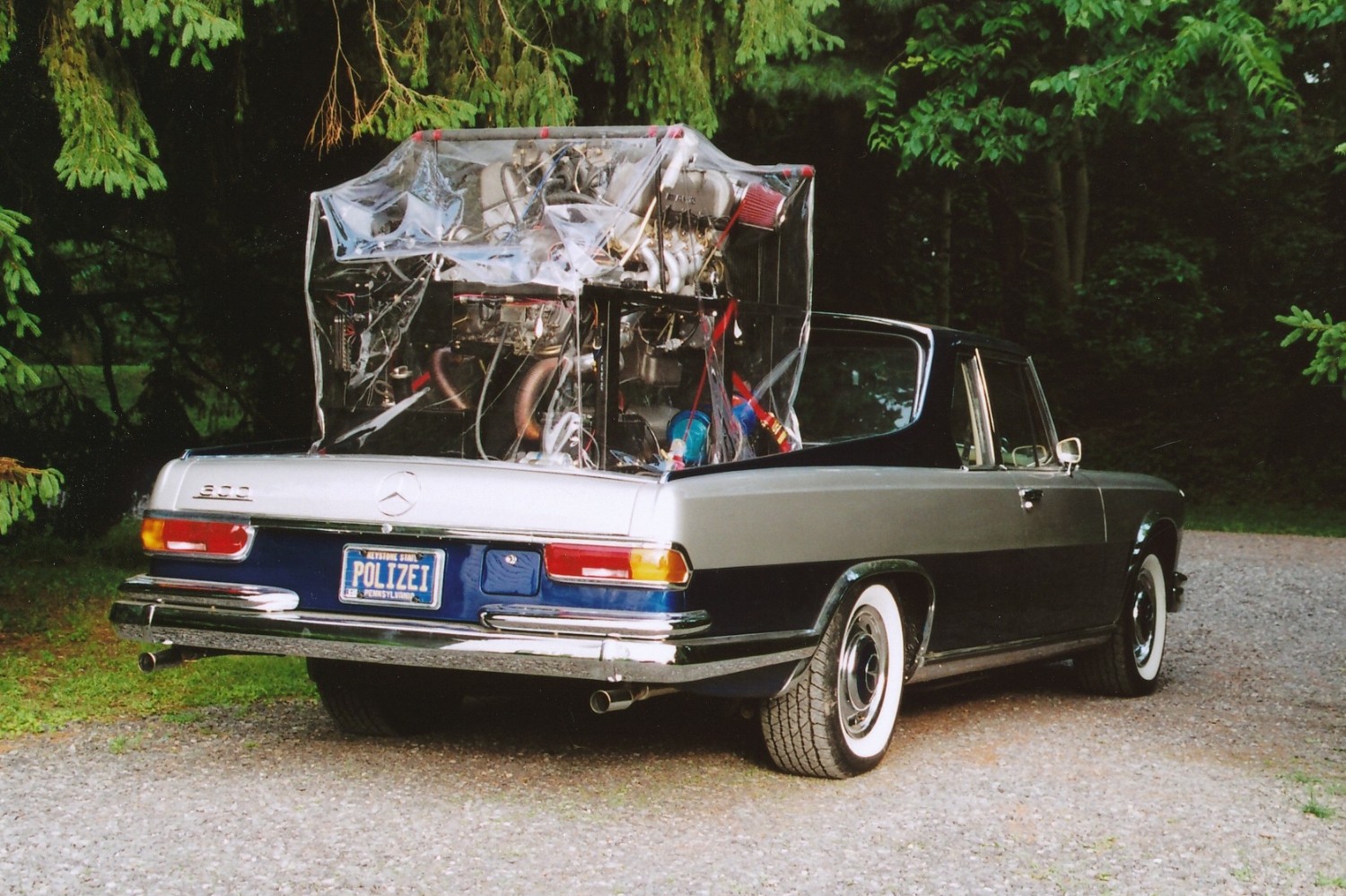 Two-Tone Blue-Silver Metallic

Parchment Leather Interior

Parchment Carpeting & Floor Mats

Burl Walnut Wood Trim

3" White Walls

Stainless Steel Exhaust

Original Hubcaps

Lifting Boom
When I first met Paul Bracq (the MB Grand 600 designer), while owning a 1969 Chevy 396 El Camino, I jokingly asked Paul -"Wouldn't it be fun to build an MB 600 Benzomino?!". Paul replied, "Why not?".

It took only 3 weeks after Paul Bracq got back to Bordeaux, France that I had design renderings on my desk. And so I got started on the project.

One year later the BENZOMINO was finished and my wife, Ruth and I drove the car with an M-100 engine test set-up to Charleston, South Carolina.

Specifics:

* Two-tone color scheme - metallic blue and metallic silver
* Parchment leather interior
* Parchment carpeting
* Parchment floor mats
* Burl walnut wood trim
* White steering wheel
* Becker Mexico cassette player with 10 disc player
* 255 x 70 x 15 wheel and tire package
* 3" white walls
* Original hubcaps
* Stainless Steel Exhaust System
* Detailed engine compartment with polished intake and valve covers
* Serviced fuel injection pump and cold start valves, alternators, hydr. pump, air bags and air valves
* A special lifting boom has been installed to lift 1,000 lbs easily, like a 6.3 liter M-100 engine
* Manuals, tools, jack and spare wheel with hubcap

Paul Bracq personally critiqued the design in Charleston, SC during an M-100 Lode Star Fest and it inspired a 2nd car to be built - the EL BENZO.