1965 600 El Benzo
VIN: 100.012-12-0318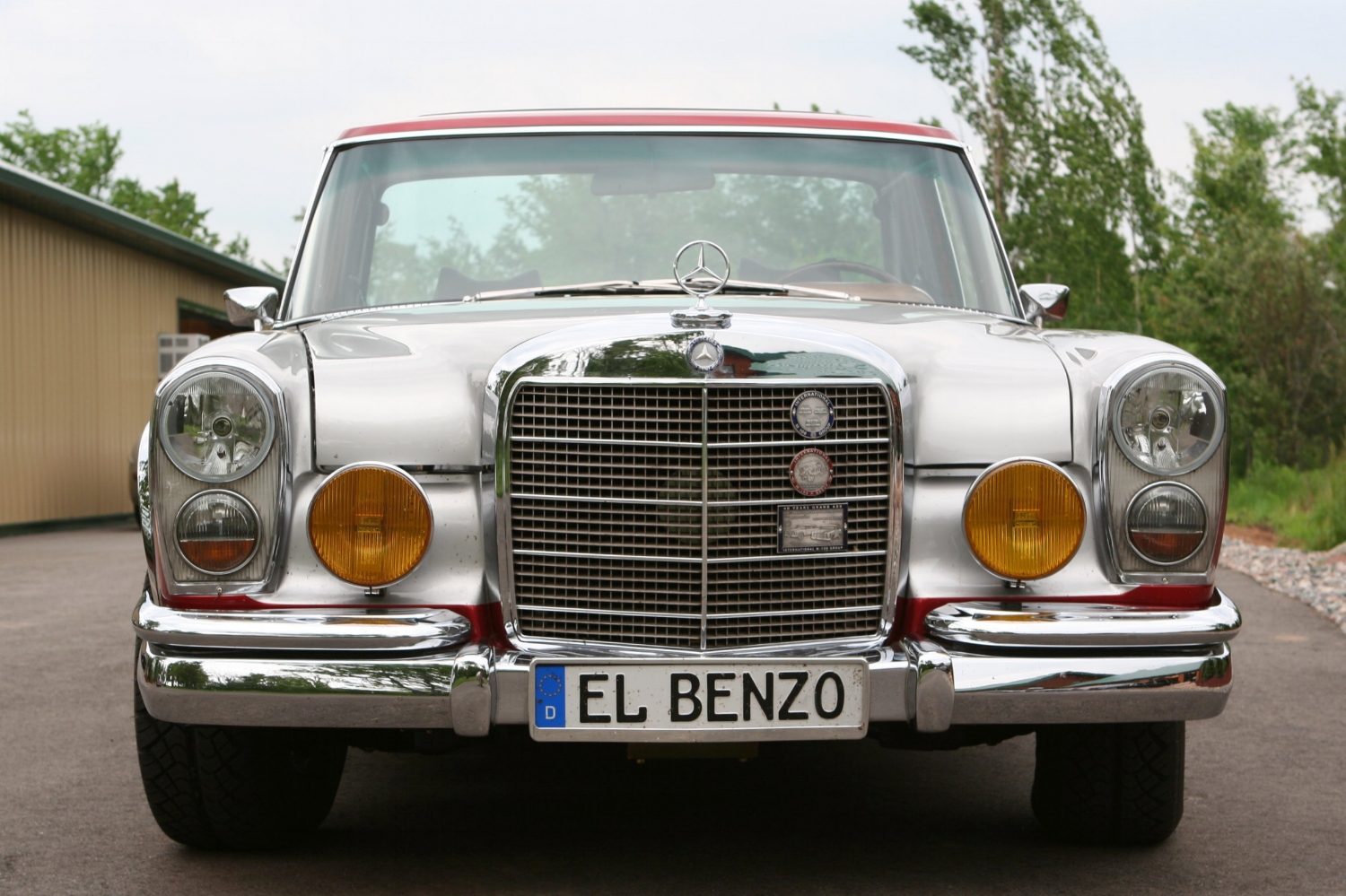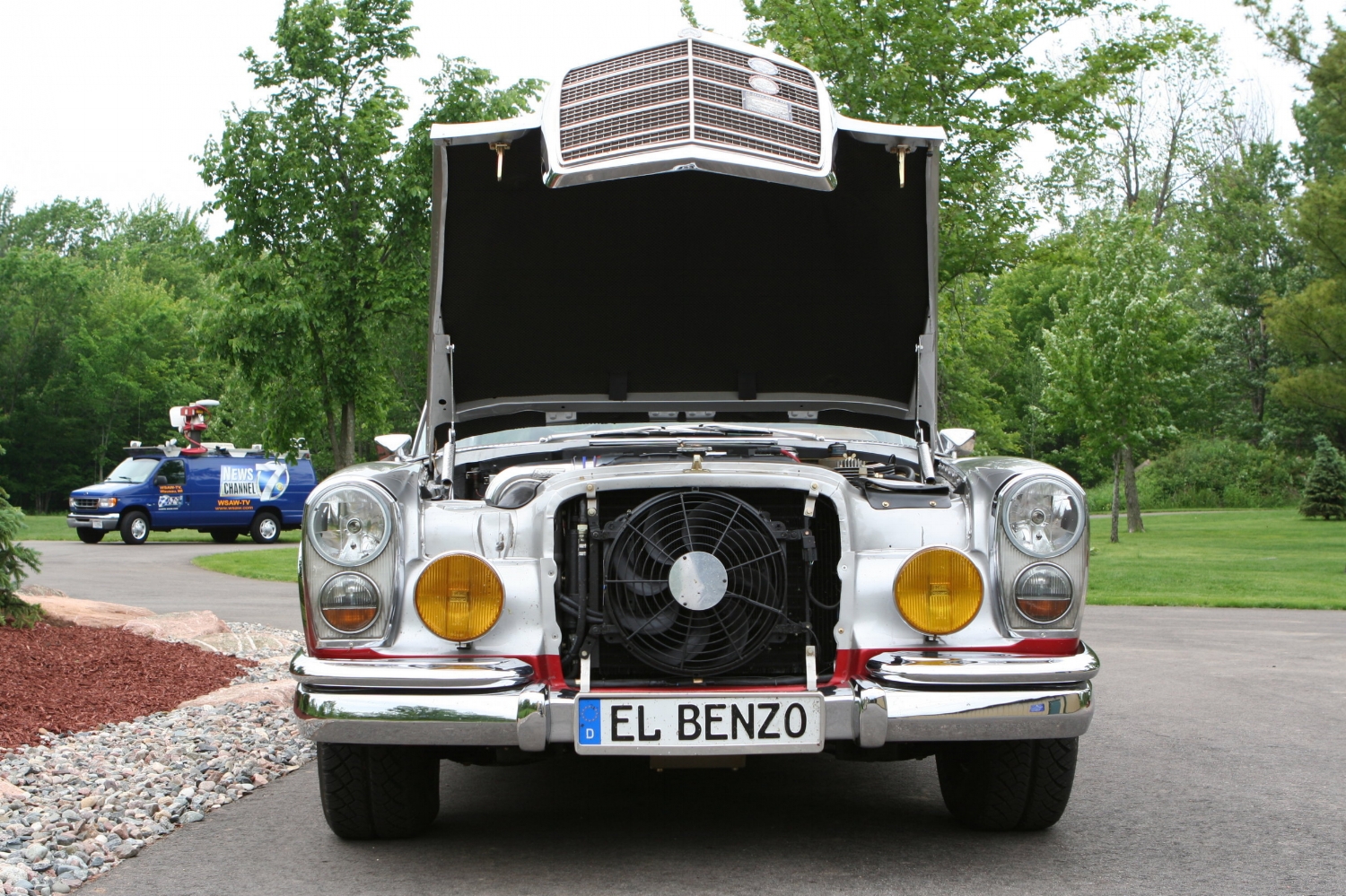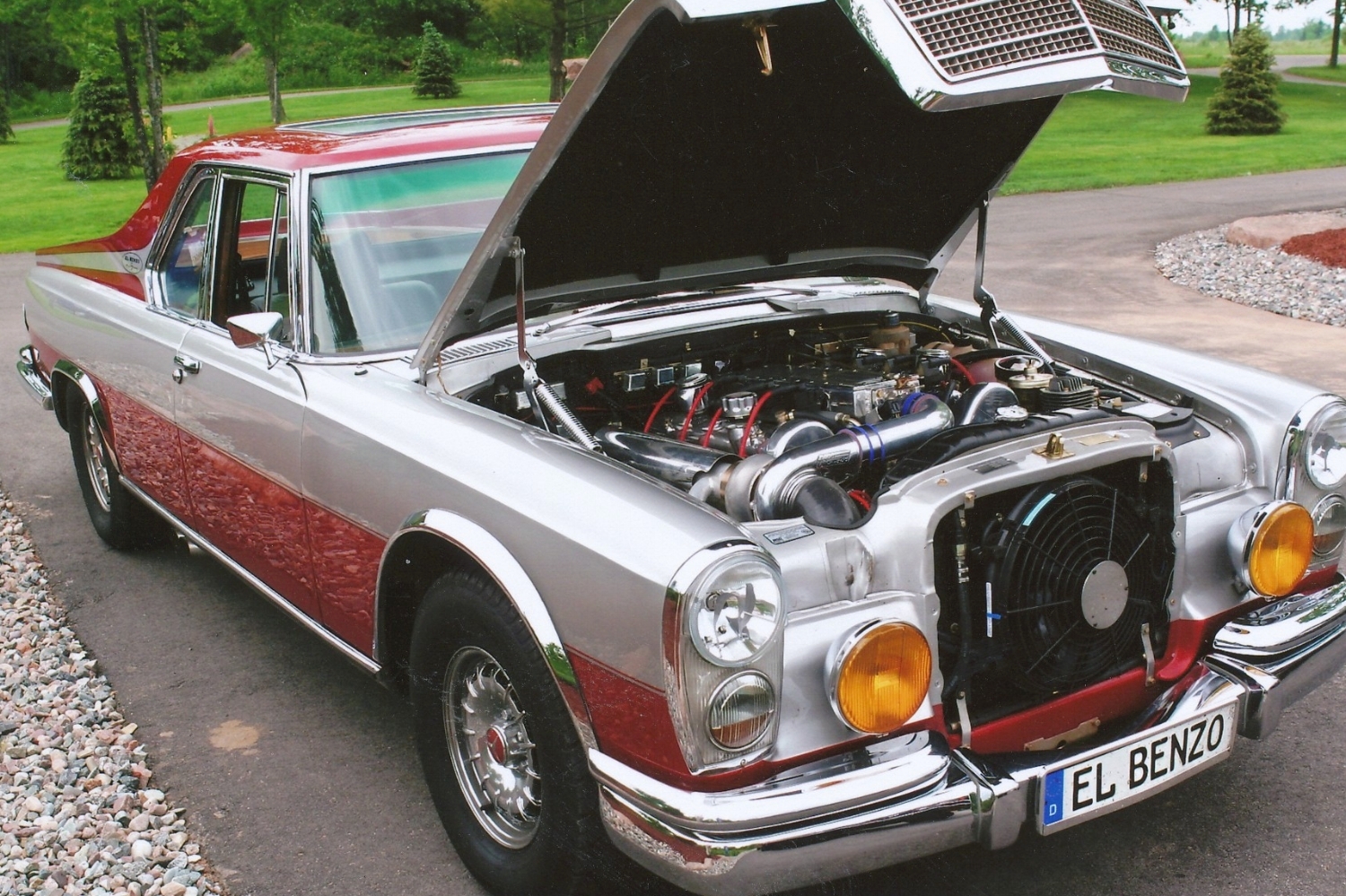 Red-Silver Metallic

Black Leather Interior

Burl Walnut Wood Trim

Sunroof

Air Conditioning

Computerized Fuel Management System

Turbo-Charged
Paul Bracq's second rendering of an El Camino (Chevy) type 600 has been built with even more attention to detail than the Benzomino.

Following is a list of the craftsmen who have worked on the project:

1. Charles Yeanish was responsible for the metal work
2. Tom Kristoff the painting
3. Jerry Martin of Charger Metal the chrome-work
4. Doug Meyers the engine rebuilding
5. Dale Cherry the CFM system, Corvette transmission and engine dyno testing
6. GAHH the leather work
7. Heritage Wood the interior wood refinishing
8. Palo Alto Speedometer the servicing of the instruments
9. Alderfer Glass the rear windshield and sunroof
10. Ken Snyder the headliner

...and the rest of the detailing by Karl himself.

A Partial List of Extras Include:

* ENGINE: 6.3 liter M-100; 7.5:1 compression
* TRANSMISSION: GM 4L60E with a real torque converter
* TRANSFER BOX from electronic pickup to mechanical for speedometer
* ENGINE with 8 coil ignition setup
* VORTEC TURBO with water injection instead of intercooler
* COMPUTERIZED FUEL MANAGEMENT SYSTEM also to control electric fan for engine cooling
* FRONT AXLE with M-140 type oil filled engine mounts
* WHEELS: 15" Fuchs, chrome plated rims with 255 x 70 x 15 tires
* EXHAUST: side pipes with electrically operated cut-out and Jet Hot coating
* AIR CONDITIONING with Sanden compressor
* BECKER RADIO with 10-disc player, MB quart speakers and electric antenna
* TURBO GAUGE
* ALTERNATOR: 75 amp
* M class headlight conversion
* 7" amber fog lights
* Under carriage neon lighting
* REAR DECK: teak wood trim
* STEERING WHEEL: burl walnut

It's needless to state the endless list of detailing and fitting but the reward of a thrilling driving experience is well worth the effort.

This is a ONE OF A KIND Paul Bracq design built into a #1 collector Grand Mercedes Benz.